Bay windows are elegant and pleasant additions to your home. They comprise a tall window flanked by narrower, smaller rectangular ones. Taken together, they form a trapezoid.
These windows give your home a fascinating style, but the wrong choice of blinds can spoil its whole look.
In this post, we discuss the best custom blinds options in Toronto for your bay windows.
Let's get started.
What Are the Best Custom Blinds in Toronto for Bay Windows?
Here are a few custom blinds to consider for the bay windows in your Toronto-area home.
1. Customized Solar Blinds
These attractive blinds are ideal for bay windows because of their exclusive construction. For instance, they roll onto strong rollers but occupy little space when closed. Plus, they provide an unhindered outside view when completely open and make the whole space feel pleasant. They also block harmful UV rays when fully closed.
2. Tailored Aluminum Venetian Blinds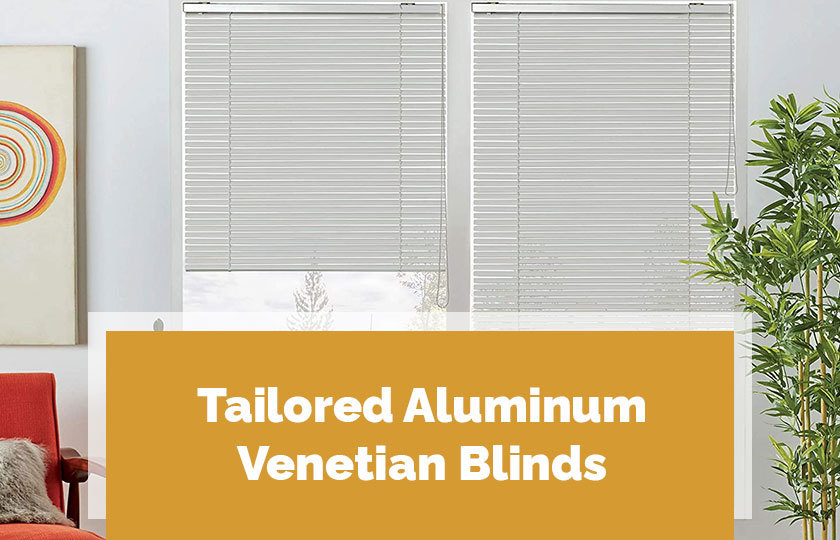 These are perfect for bay windows because they provide a uniform look while being highly adjustable to allow in natural light. They are designed with tiny curved metallic slats that are ideal for these windows as they block harmful sun rays.
3. Customized Wooden Venetian Blinds 
Are you planning to buy custom blinds over custom curtains for your modern bay windows in Toronto? Wooden Venetian blinds can be ideal since they match all kinds of home decor.
Their adjustable slats help control natural light from entering the room as they can be kept partially or fully open. In this way, you can brighten the entire space through your bay windows. Moreover, they reduce noise, are easy to maintain, and act as good insulators which means they are energy efficient.
4. Customized Pleated Blinds
These blinds may be fitted in the gaps and can be pulled to the top to keep them hidden when not in use. These window coverings are perfectly designed to control the temperature within the room and are ideal for bay windows that face south and get direct sunlight.
They are also available in blackout, semi-transparent and solar control options. For maximum temperature control, choose honeycomb cellular window blinds that are tailored for use in the summer and winter months.
5. Custom Faux Wood Blinds
Are you looking for custom blinds for your bay windows within your budget? Then choose flame-retardant and waterproof faux wood blinds. For a more luxurious look, choose a blind finish along with tapes. Generally, the perfect thickness of a slat is 50 mm.
6. Tailored Roman Blinds
Roman blinds blend well with both modern and traditional home decor. You may also select from a wide range of fabrics in order to bring more style and comfort to your room. For instance, in order to block natural light and darken your room, choose fabrics that are insulated with a wider layer. Select cotton or lace if you are looking for optimum diffusion of light.
7. Custom Roller Blinds
Custom roller blinds are available in a wide range of designs and fabrics to suit your home decor. For instance, semi-transparent roller blinds offer maximum privacy while keeping the space illuminated, while blackout options prevent direct sun exposure. You may also keep the controls to the side where the window fits. Choose left-hand control for a left-hand panel and right-hand control for a right-hand panel.
Bay window coverings are easily customized so have advantages over readymade ones. This guide helps you choose the right custom blinds for the bay windows in your Toronto-area home. These blinds have excellent visual appeal and are highly functional. For more information on custom blinds, shades, or drapery in Toronto, contact Centurian Window Fashions. We are a leading window blinds store offering high-quality window coverings for customers in Mississauga, Vaughan, and elsewhere in the GTA.