Relish the ease of Motorized Window Coverings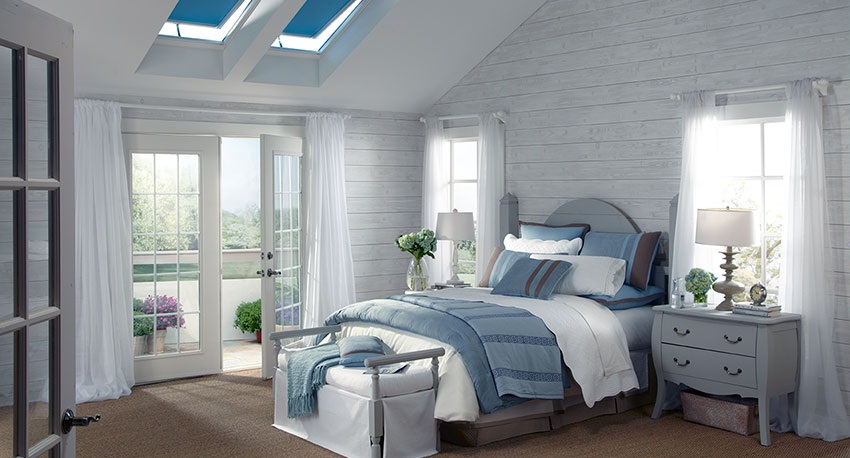 INSTALL MOTORIZED SHADES, BLINDS & SKYLIGHTS FOR MAXIMUM COMFORT
Motorized window coverings give you the ease of remote operation. You can open or close these window coverings at the touch of a button, from anywhere. Being cordless, they are ideal for homes that have pets, small children and older family members or bedridden patients.
Motorized drapes can be powered by battery or a plug-in and they do not interfere with the rest of the electrical layout or existing setup of your home. They can be operated using a remote-control pebble or a smartphone app. Even if they are battery-operated, you won't need you to scale heights to replace the battery. With the application of advanced technology, all these complex tasks are made as effortless as you want them to be.
Centurian provides numerous collections of branded motorized blinds, shades, skylights and panel tracks. Our installers can execute elaborate window covering motorization projects with patience, planning and perfection. Call us for a free consultation on motorized window furnishings and their installations.
Browse Our products
Here's our segment of motorized panel tracks, shades, blinds and skylights