Get total control over skylights without climbing ladders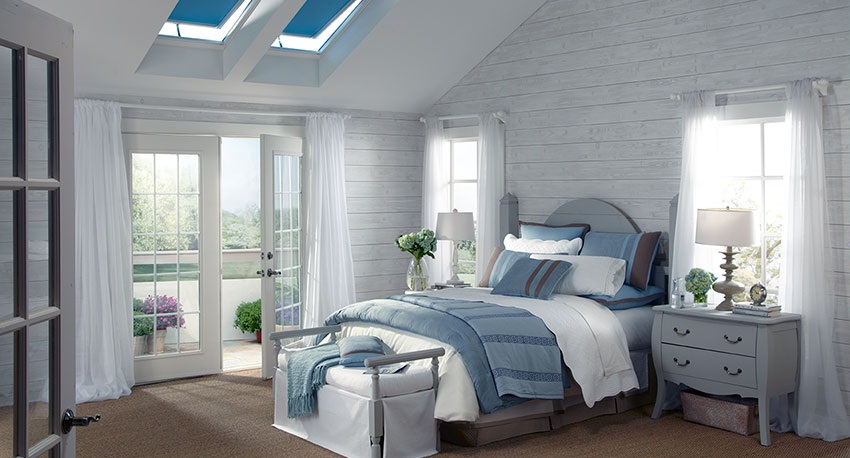 SKYLIGHT OPERATIONS MADE SUPER EASY WITH MOTORIZATION
Skylights come in different shapes like square, polygonal, pyramidal, round and oval. Your home could have them in standard size, custom size or tubular structures. It's difficult to operate skylights located in the high ceilings common in country style, traditional homes and bungalows. Motorization is the solution in such cases.
Tops brands in Canada bring stylish motorized skylight shades and blinds with efficient remote control. Besides giving you total battery-operated control over their operations, these motorized skylight coverings also impart a clean and classy look to the rooms where they are installed. Not to mention, with trusted brands, you can be assured of their high quality and durability.
Centurian Window Fashions caters to your need for branded skylight blinds and shades with motorization. Our installation experts also do their best to make your rooms look awesome.
Options are endless and might be confusing too. We make things easier for you by providing a pre-purchase free consultation. Call us to know more about our motorized products and prices!