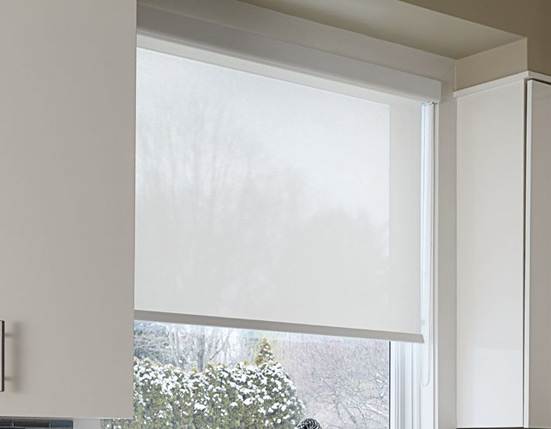 PROTECT YOUR HOME'S INTERIORS FROM HARSH SUNLIGHT WITH THESE USEFUL
WINDOW DRESSINGS
If your home has large open spaces that invite overbearing levels of sunlight, solar shades provide the perfect solution.
Designed to help homeowners enjoy bright spaces, solar shades don't restrict your view outside. Instead, they invite sunlight in but control the heat that comes from ultraviolet radiation.
Homeowners invest time and money into furnishing their favourite spaces. Solar shades help protect your investment by sheltering your furniture from sun damage caused by extended periods of exposure.