Window Blinds Collections in Toronto
Centurian designs high quality blinds to suit the needs of customers looking to transform their home into elegant and energy efficient spaces. Our blinds are available in a wide range of colours, textures, patterns, and stains, providing solutions to complement every lifestyle. Our collection includes various types of blinds suitable for all window frames and doors including floor to ceiling windows and patio doors.
Window blinds provide optimal light control and privacy for living rooms, media rooms, bedrooms, offices, and more. The diversity of materials help insulate living spaces in the winter, or aid in cutting costs associated with cooling systems in the summer, even if you install ceiling to floor blinds. Whether you're interested in cordless, motorized, and traditional systems or want fabric, wood or blackout blinds, Centurian can provide custom blinds for all budgets.
Save energy and regulate the temperature in your space.
A convenient accessory that lets you control the brightness of your space
A natural touch to your favourite spaces. Crafted from hardwood or basswood…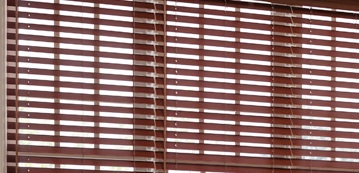 An economical option for rooms that welcome humidity.
A vertical window treatment, suited for high moisture spaces
An effective solution that opens your home to the beautiful cityscape.
An adaptive and cost-effective window solution. The customization doesn't stop at light level control.
An easy–to-install, lightweight solution that won't fade or crack
A versatile window treatment that complements any interior space
The ideal window treatment to match tall, narrow windows
BetterFit blinds for European windows, a revolutionary window treatment that can be attached directly to the window frame.